(04 May 2021)
Singapore Airlines has completed sale-and-leaseback
transactions for eleven aircraft, comprising seven Airbus
A350-900s and four Boeing 787-10s, raising approximately S$2
billion (approximately US$1.5 billion) in total.
SIA has successfully raised approximately S$15.4
billion in fresh liquidity since 1 April 2020, including these
latest
sale-and-leaseback transactions.
The amount also includes S$8.8
billion from SIA's successful rights issue, S$2.1 billion from
secured financing, S$2.0 billion via the issuance of convertible
bonds and notes, as well as more than S$500 million through new
committed lines of credit and a short-term unsecured loan.
SIA continues to have access to more than S$2.1
billion in committed credit lines, along with the option to raise
up to S$6.2 billion in additional mandatory convertible bonds
before the Annual General Meeting in July 2021.
Mr Goh Choon Phong, Singapore Airlines Chief
Executive Officer, said, "The additional liquidity from these
sale-and-leaseback transactions reinforces our ability to navigate
the impact of the Covid-19 pandemic from a position of strength.
We will continue to respond nimbly to the evolving marketing
conditions, and be ready to capture all possible growth
opportunities as we recover from this crisis."
The transactions were arranged by four different
parties, as follows: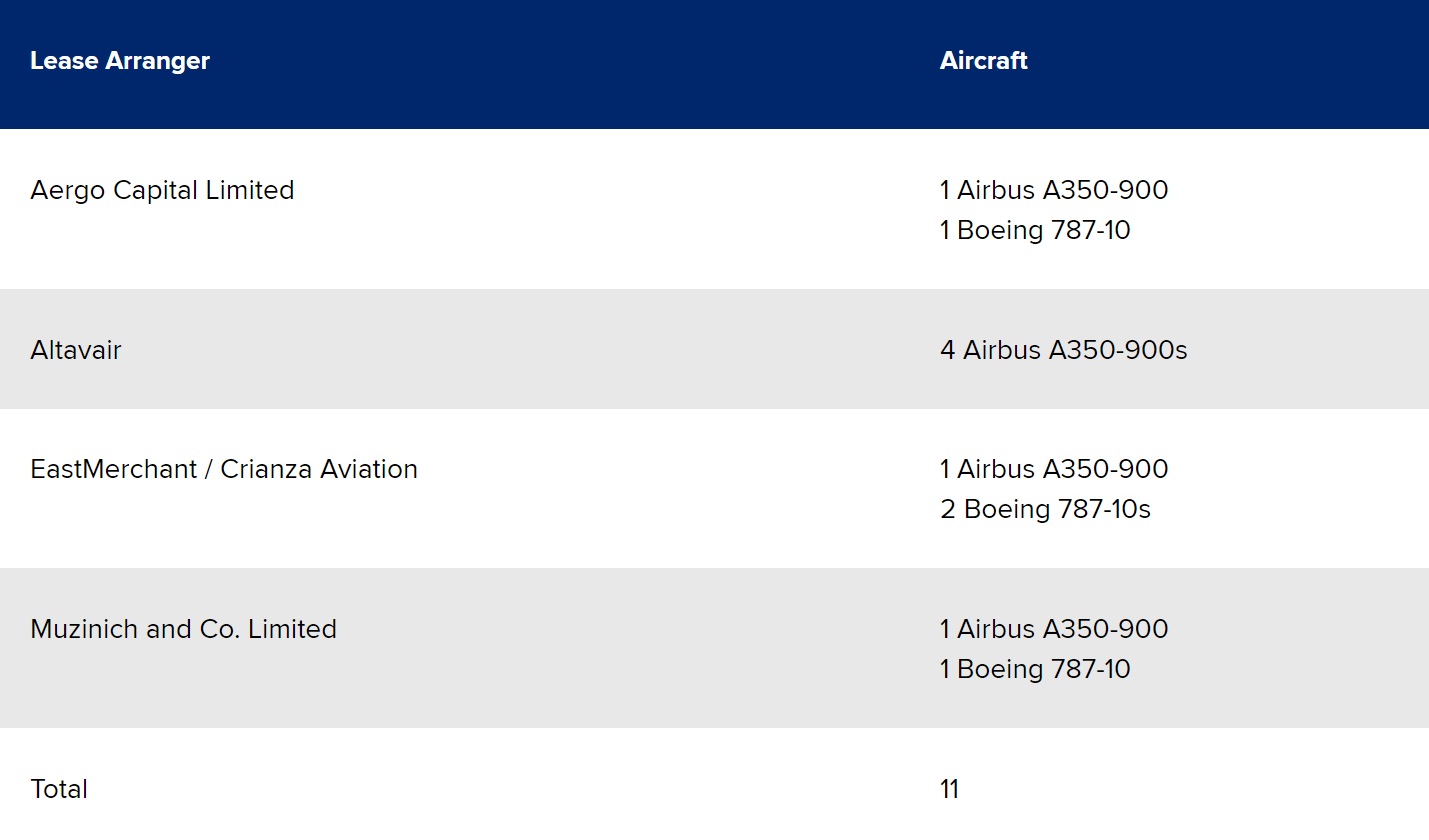 See latest

Travel Industry News,
Video
Interviews,
Podcasts
and other
news regarding:

COVID19,

SIA,

Singapore Airlines,

Singapore.
source_link]