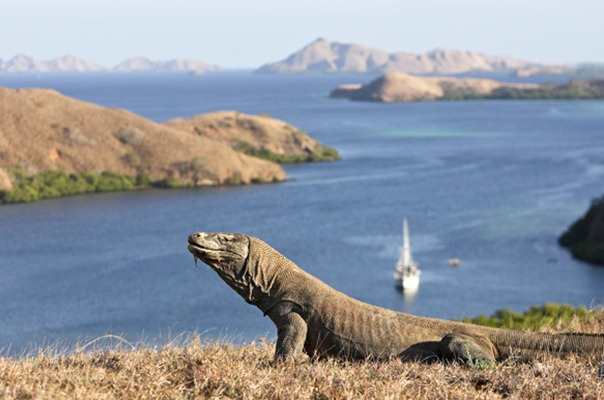 No doubt, on the grounds of preservation, the local government made the Komodo National Park Plan closed. This is to prevent the Komodo dragons from preying on each other which makes the population decrease.
The history of the Komodo park
In fact, as we know, the national park, which was formed in 1980, aims to save these venomous reptiles from extinction. Until finally the news emerged that the Komodo Island National Park was not closed due to various rejections, both from local residents of the local Komodo village and tourists from East Indonesia Labuan Bajo.
Why is this island in NTT called Komodo Island? In short it all started from 1911 when Komodo became known among researchers. After previously in 1910 Lieutenant Steyn Van Hens Broek managed to provide evidence of the existence of this giant lizard. At first this animal was killed a lot, until then in 1915 the Dutch government banned the killing of this animal. In 1980 the Komodo National Park was formed to protect its natural habitat.
Komodo National Park Tourism
Do you already know what is interesting about komodo Island tour. It is not only inhabited by the Komodo dragons. This National Park, which every year always experiences an increase in tourists, has a natural beauty that you cannot refuse. Komodo Island National Park covers areas in which the Komodo dragons are inhabited, namely Komodo Island, Gili Dasami and Gili Motang, the southern part of Rinca Island, West Manggarai Komodo District.
Komodo Sailing Trip the most appropriate way is to use a boat rental in Labuan Bajo either by medium boat, phinisi or open deck to the location of Komodo Island National Park. Labuan Bajo is one of the places visited by tourists before heading to Komodo Flores National Park. In Labuan Bajo, you can get tour packages or open tours offered.
Many people think that natural tourism in Labuan Bajo is for seeing Komodo dragons only. Actually, this assumption is not quite right. It might have been true in the past, but along with the development of tourism in Labuan Bajo, now there are many places that attract the hearts of local and world tourists.
Komodo Island is part of the Komodo National Park which is one of the interesting places you can visit on Flores. The name of the Komodo National Park itself is worldwide because it is included in the 7 natural wonders of the world. On Komodo Island, you can see the wild life of the giant lizard, Komodo. You will be invited to trek through the forest and climb hills to see the wild life of the Komodo dragon.
Labuan Bajo is the main entrance for those of you who will visit Flores and Komodo Island National Park. In this place, you can see various kinds of beautiful scenery like on Komodo Island. Therefore, you can get around first before heading to your main destination.